How You Can Help
How Can You Help?
Main Street Church of Christ is the poorest congregation in Dallas yet everything you see on this website is supported by a contribution of only $800-$1,000 per week and some free will gifts of a few friends and brethren. This is really a place where the equivelent of five loaves and two little fishes still feeds the multitudes. We do not ask our radio audience for money, help or support. Because we are so poor, we have to get the most bang for the buck. You can choose a ministry or a work that you would like to help and support. 100% of all contributions go directly to the work with no salaries or administrative cost.
Example of our ministries and works:
Teaching expository preaching, shaming the change movement - influencing a new generation of preachers - Radio Gospel Preaching to cities where our colleges & schools of preaching are located
Feeding the Poor or Homeless - Click for Schedule
Student Preachers
Baylor Hospital Lifeline Chaplains
Bibles & Bible Study Materials
This website gets more bang for the buck
Radio Gospel Preaching - 100,000-watt superstations you can support 4 World-Wide radio broadcasts - World-Wide Christian Radio broadcasting from Nashville, WRMI Miami broadcasting to the whole world or the 3 station Africa Radio Network
Daily Sandwiches to the poor and homeless
Jail and Prison Ministry Chaplains
God Willing, Coming soon 2016 - Radio Madagascar superstation broadcasting to most of the earth on three 100,000-watt directional antennea
Widows & Poor - Cash Gift of $10 per Week
Any gift can be mailed to:
Main Street Church of Christ
4301 Eastside Ave. @ Peak
Dallas, TX 75226
Or you could come & become a missionary, servant or evangelist.
Or, if fully qualified, you could come help Shepard this flock.
$80/Week Needed for Radio Africa Network
Radio Africa West: Nigeria, Ghana, Sierra Leone, Liberia, Ivory coast, Guinea, Burkina Faso, Togo, Ghana, Benin & Cameroon.
Radio East Africa: Kenya, Uganda, Tanzania, Zambia, Malawi, Congo, Somalia, Burundi & Rwanda.
Radio Africa # 2: Sothern Africa, Botswana, Angola, Zimbabwe, Zambia, Mozambique, Namibia, Lesotho, Transkei, Swaziland & South Africa.
Broadcasing to 21 African Countries Where English is the official language of the majority of the people. 21.8% literacy rate makes Preaching the spoken word their only hope of Hearing the Gospel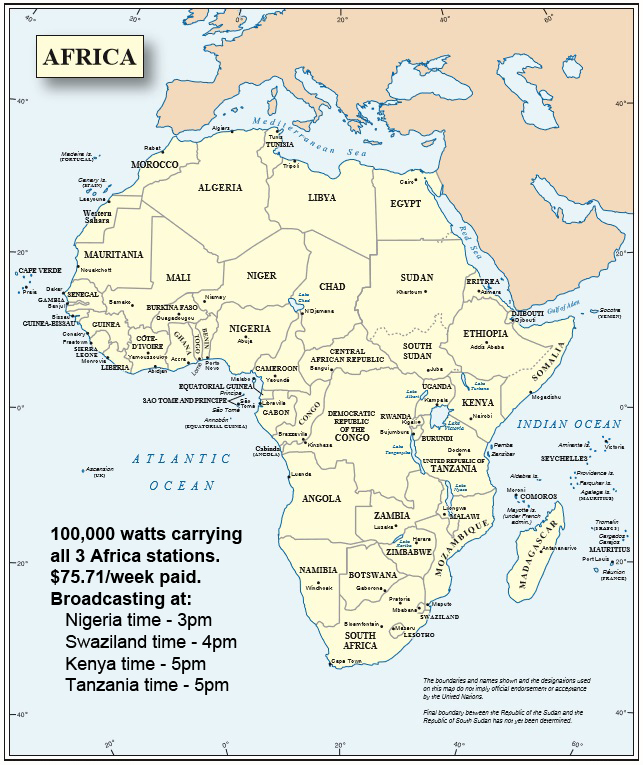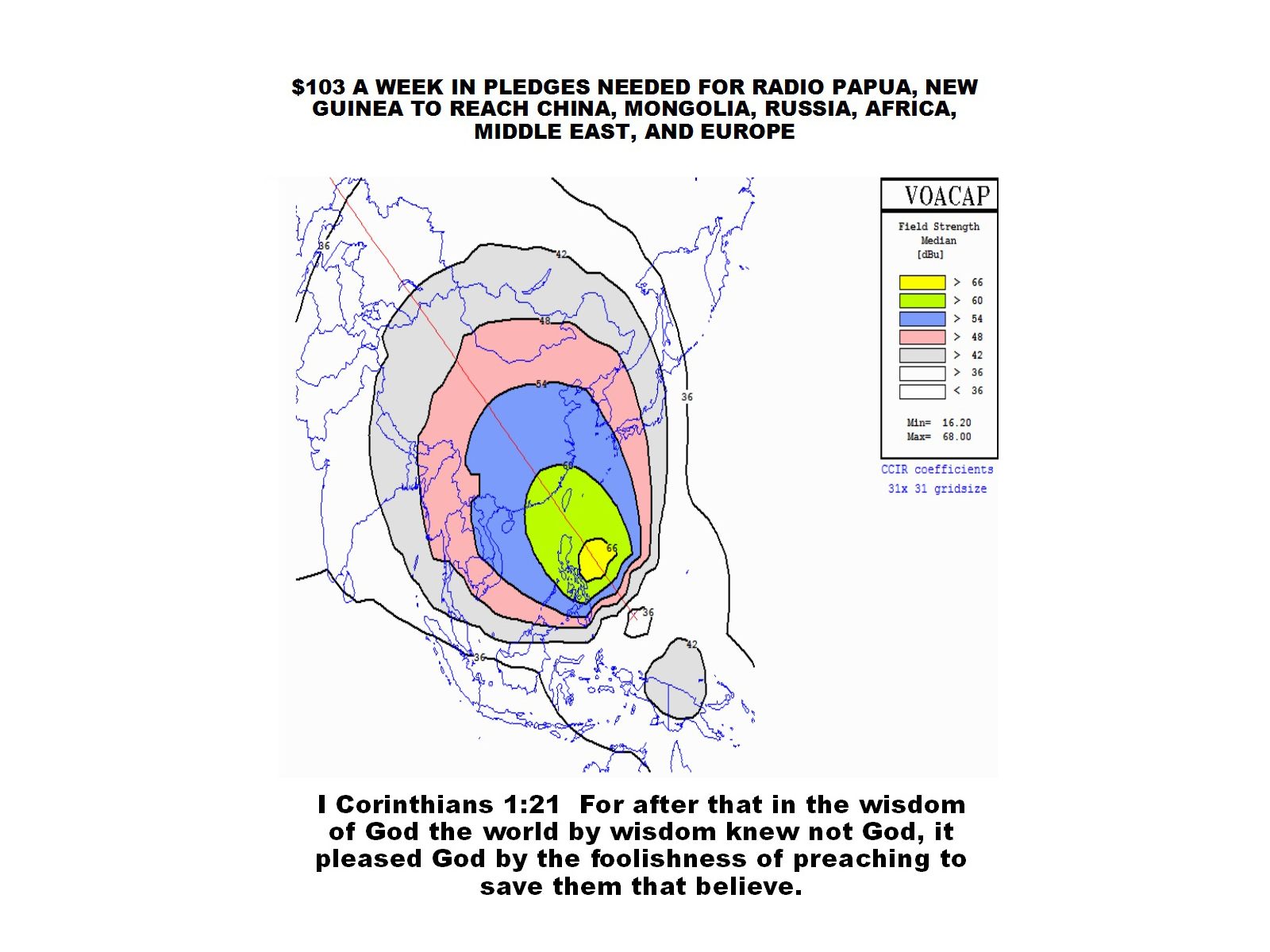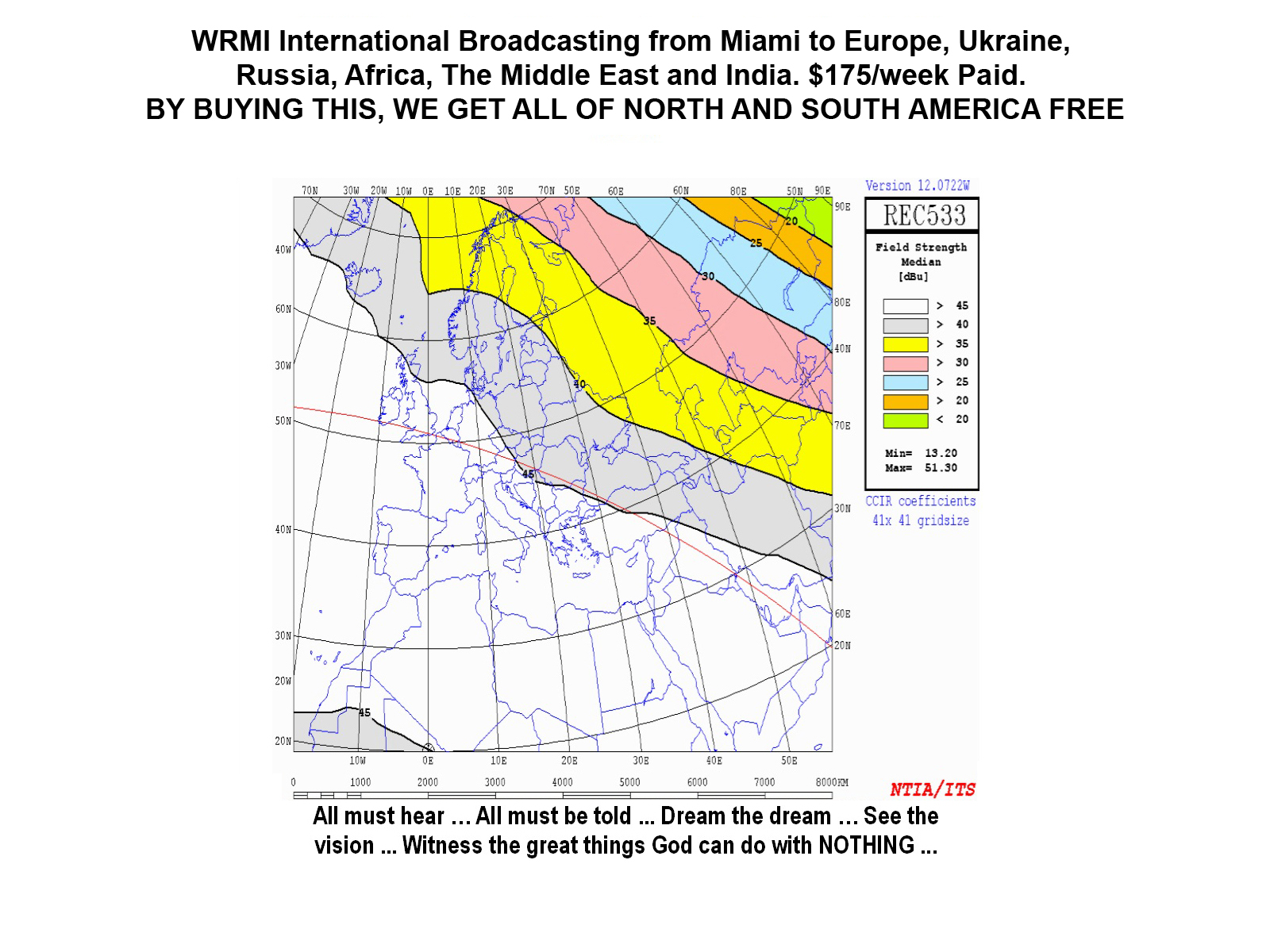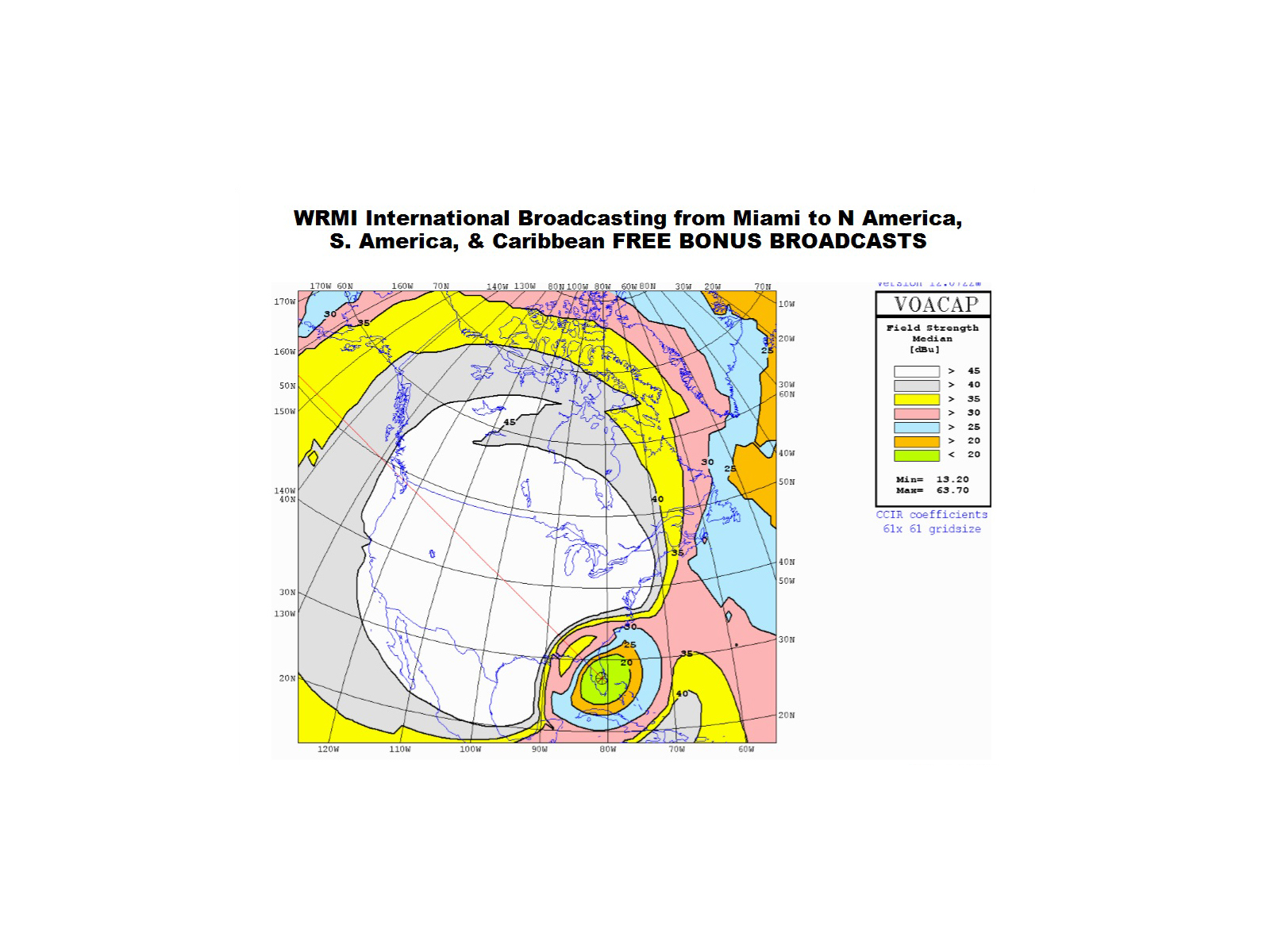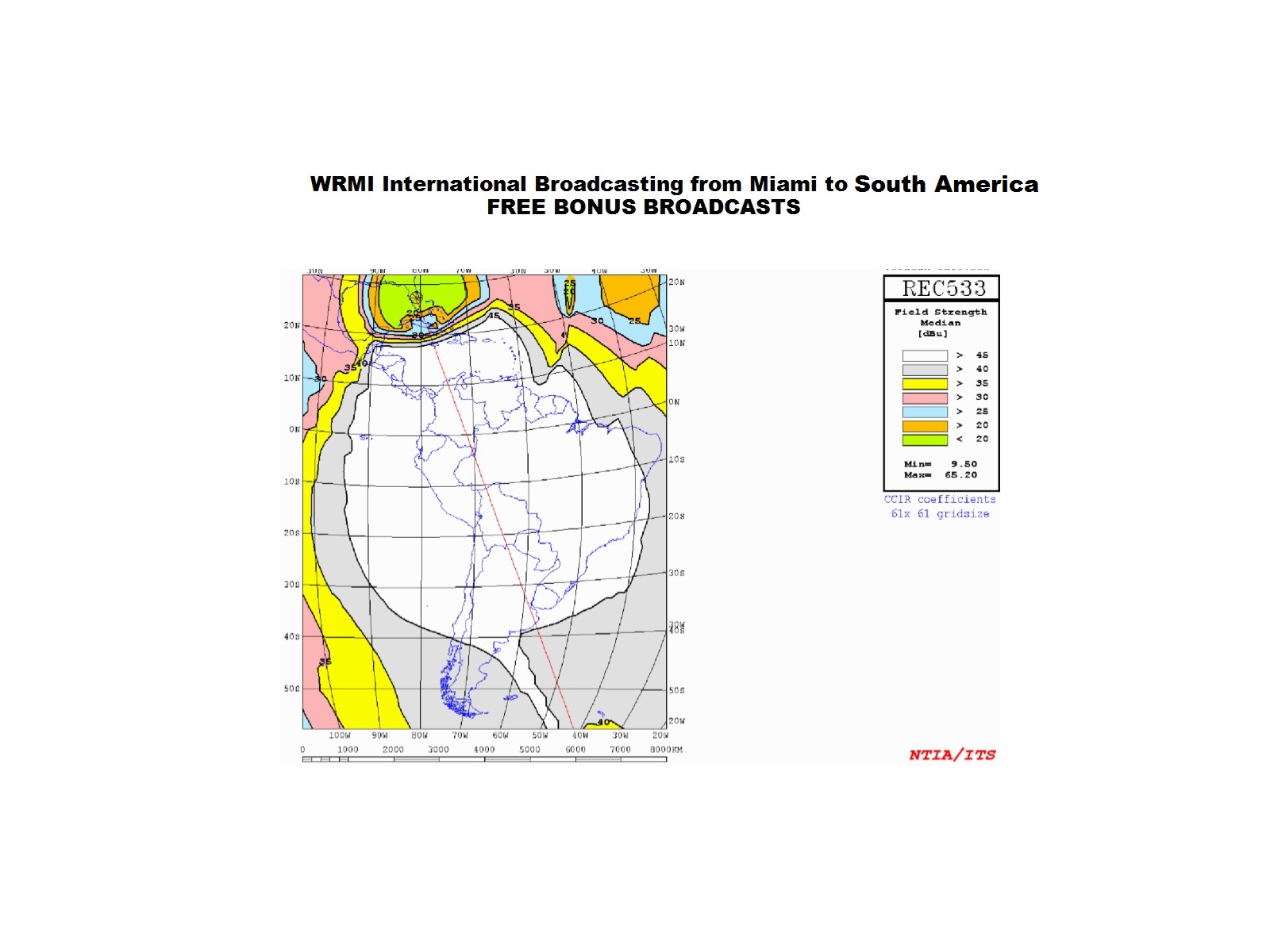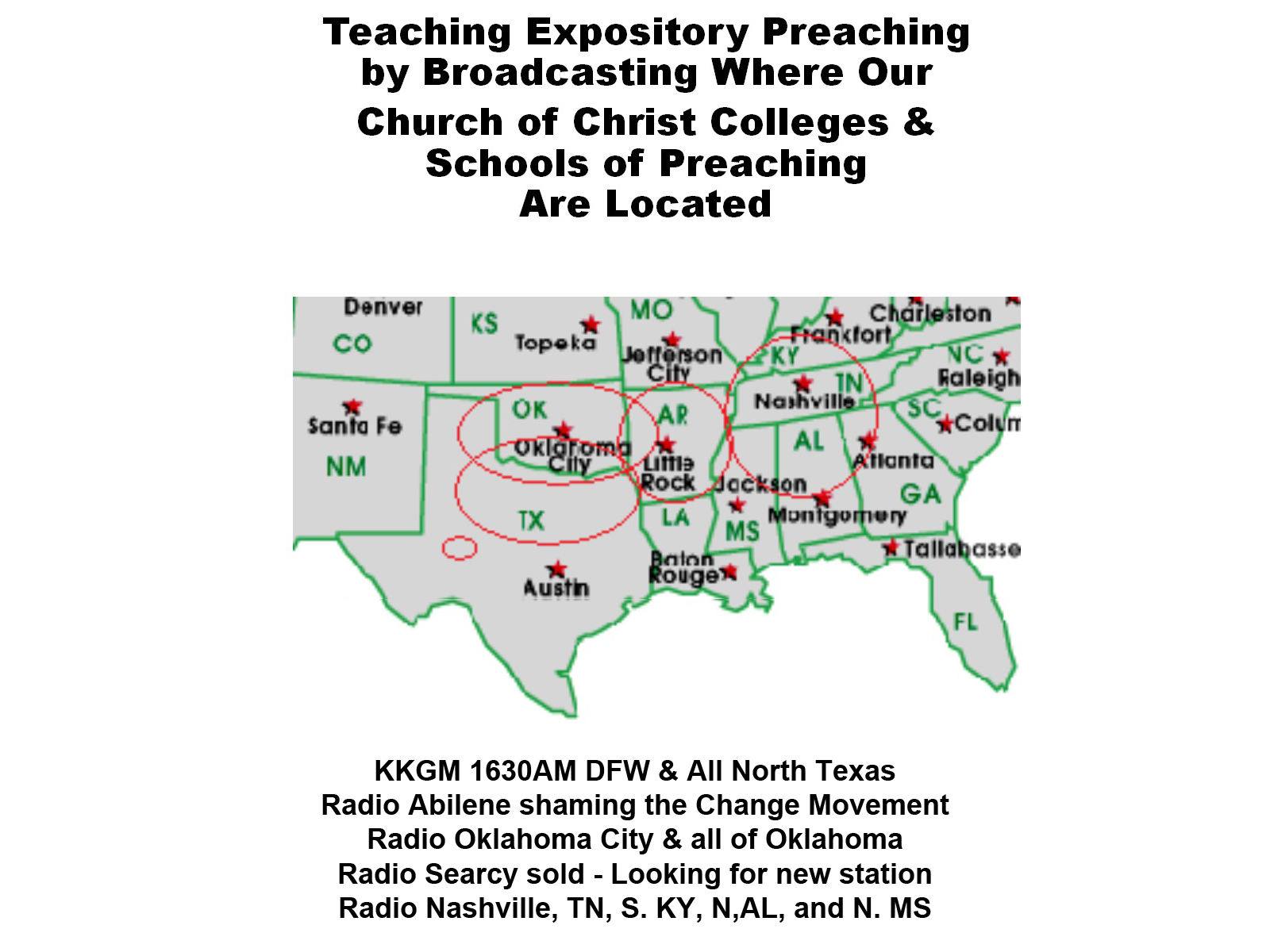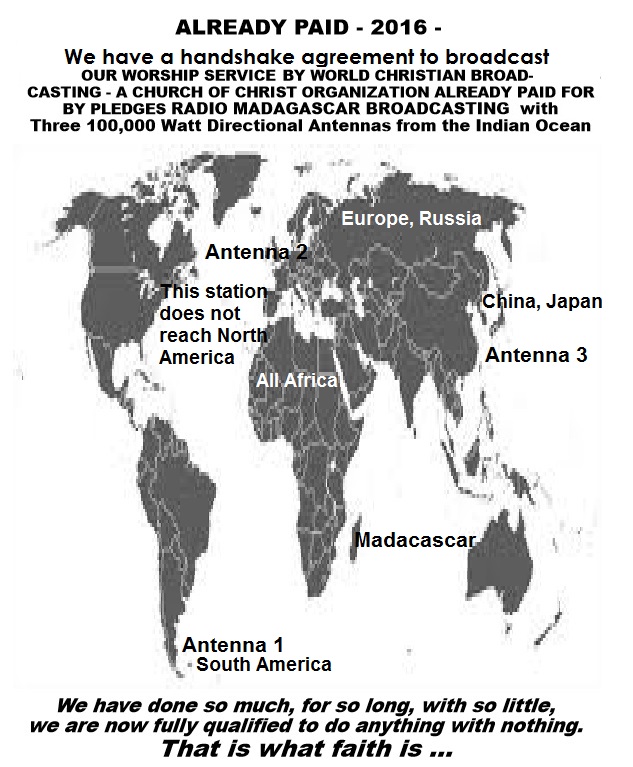 **** NEW! Now You Can Donate Using Paypal or a Credit Card! ****
Just click the button below...


FEEDING THE POOR
Sunday:
Coffee & Donuts 8 am before Sunday school
300
Breakfast Burritos 9:00 am - 10:30am
250
Lunches in the fellowship hall @ 12:30 pm
225
To-go plates for sick & shut-ins
150
Homeless Street People out Kitchen Window
100
Monday:
Coffee, Donuts, or Sweet Rolls
100
Salami Sandwiches/hot soup 9 am - 3 pm
250
Tuesday:
Coffee, Donuts, or Sweet Rolls
100
Salami Sandwiches/hot soup 9 am - 3 pm
250
Wednesday:
Coffee, Donuts, or Sweet Rolls
100
Salami sandwiches/hot soup 9 am - 3 pm
250
Wednesday Night Supper for poor before Bible Study
75
Thursday:
Coffee, Donuts, or Sweet Rolls
100
Salami sandwiches/hot soup 9 am - 3 pm
250
Friday:
Coffee, Donuts, or Sweet Rolls
100
Salami sandwiches/hot soup 9 am - 3 pm
250

Total Meals Served Per Week.........2,850
Each Week: 4 Van Loads of Bread, Sweets, & Cakes
Servers always needed Sundays @ 11am